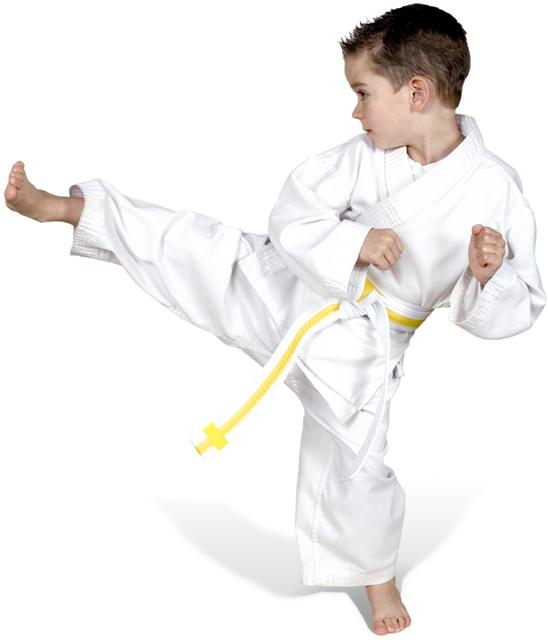 The Tiny Tiger program was developed specifically for preschool age children ages 3 through 5. This program offers children essential character qualities such as courtesy, respect, and discipline. In addition, the program is designed to improve children's motor skills and enhance their ability to pay attention and follow directions.
All classes are taught by our certified world class instructors using the most safe, fun, and exciting instruction methods available for this age group.
TINY TIGERS PROGRAM (ages 3-5) will channel that energy and teach focus, coordination, listening skills, and confidence. Using martial arts-based exercises such as blocking, striking, kicking and punching, your child will learn how to focus energy to achieve a specific result.
By learning combinations of the fundamental karate techniques, he/she will develop a strong sense of balance and hand/eye co-ordination.
This training uses age-appropriate activities and class structure which build confidence as your Tiny Tiger advances in rank.
Is your child quiet or shy?
Through consistent structure, encouragement, and positive reinforcement, the TINY TIGERS experience helps the quiet child become confident and assertive.
At East West karate, we have been working with children for over 30 years, and we know that positive reinforcement and encouragement is the best way to help young children learn and build self-esteem.
The consistent structure of weekly classes gives your preschooler a jump-start on mastering the listening skills he/she will use in school. The Tiny Tigers experience at East West karate prepares your preschooler for the structured setting he/she will encounter in kindergarten.
By exposing your child to a safe and warm environment at an early age, he/she will experience less separation anxiety and will have better social skills, thus making the transition to kindergarten much easier.